Are you wondering about the benefits of laser hair removal? Laser technologies have come a long way in recent years.
The laser hair removal industry is booming, according to Grand View Research, the global market size was estimated at $443M, and growing!
It is safe to say the Laser Hair Removal industry is not going anywhere. In fact, it will continue to gain momentum as technology continues to improve. Discoveries in laser technologies have made hair removal so much easier in many ways.
If you have questions or want to know where to start, the experts at New Dawn Skin Spa can help lead you in the right direction, and make an informed choice about laser hair removal in Raleigh.
In the meantime, keep reading to see the seven top benefits of laser hair removal in Raliegh, North Carolina!
What Is Laser Hair Removal?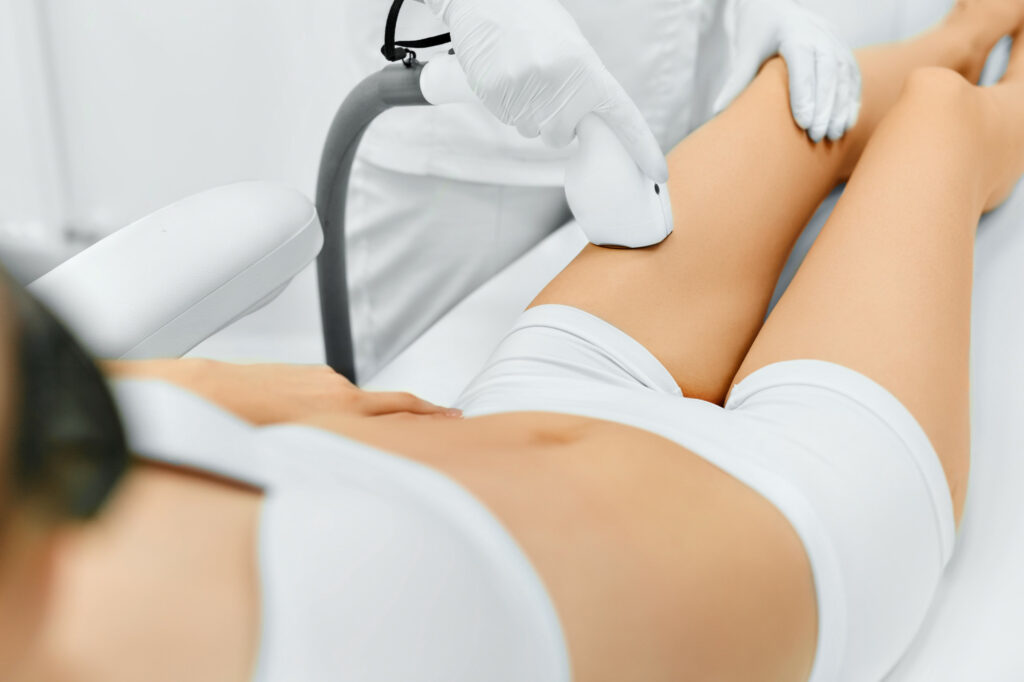 Let's begin by talking about what laser hair removal actually is. Laser hair removal is a medical procedure that uses a beam of light (a laser) to remove hair growth.
The process works by:
The laser emits a light that is absorbed by the pigment in the hair.
The light is then converted to heat which then damages the hair follicles which produce your hair.
This will delay or prevent further hair growth.
Your hair will not immediately fall out after the process, but you will shed them over a period of a week or two. Repeating the treatments is necessary as your hair grows in cycles.
Laser hair removal treatment works best when hair follicles are in a stage of new growth.
Now that you have an idea of what this process actually is, we can move on to the reasons why you need to get this done!
1. Lasting Results
Number one on the list is lasting results! Most people will experience permanent or long-lasting results after laser hair removal.
After your first appointment, you will begin to see results with the first 10 days as your body sheds the old hair.
Each time your hair regrows, it will come back softer and lighter. It can take six to eight treatments to achieve permanent hair removal.
Maintenance treatments of at least once a year are recommended for the first two years after removal.
2. No Scars or Pain
How could we forget the shaving pain? And what about wax ripped off your skin or cuts and bruises from that plastic razor! Ouch. Following the pain, we are then left to contend with the scars left behind.
Laser hair removal has minimal painful side effects and typically leaves no cuts, bruising, or scars. What a relief.
3. Minimal Side Effects
Side effects with laser hair therapy are very minimal at best. A few mild effects that you might experience include:
Mild swelling around the hair follicles
Mild skin redness
Temporary irritation or mild blisters.
Temporary pigment changes can occur, especially if you have darker skin.
Special care needs to be taken in people with darker skin tones, such as using a less intense laser. Or if you have recently been tanning, you'll need to wait until your tan fades.
4. No Waiting for Hair to Regrow
One of the biggest struggles with traditional hair removal treatments is letting your hair grow to a certain length before scheduling your next appointment!
This means you can't shave your hair between sessions, which is bad news for those of us who don't enjoy the fuzzy look.
For laser hair removal, you can shave before and between your treatments. There is no need to wait for regrowth, as laser hair removal works from the follicles up.
5. Leaves Your Skin Softer
Razors leave your skin prickly in just a matter of a day. It can feel like that stubble returns almost as soon as you shave it off.
When you use laser hair removal, there are no hairs or stubble left behind. And when your hair does grow back, the texture is much softer. This leaves you with all-around softer skin.
6. Treatments Take Little Time
Laser hair removal treatments take less time than you might expect. It takes around 20 to 30 minutes for hair removal in your bikini area and underarms. And only up to an hour for your arms and legs!
You don't have to worry about spending the entire day at a spa or clinic to have your hair removal done. No need to miss work or other obligations, as this is something you can even do during a break from your workday.
7. Saves Money
Laser hair removal treatments will save you money in the long term. Think about it. How much do you spend on razors, shaving cream, or hair removal products over the course of a year?
You can't forget those waxing appointments too. If you were to calculate how much you spend on waxing in a year, you're bound to soon see some major financial advantages.
With laser hair removal you may spend more money on treatments upfront, but the money you save from not having to purchase all those products will add up over time.
Laser Hair Removal in Raleigh
Now that you have read over these seven amazing reasons, what are you waiting for? It is time to take care of your hair!
Do you need laser hair removal in Raleigh? Facials in Raleigh? Eyebrow services in Raleigh? Electrolysis in Raleigh? New Dawn Skin Spa offers it all!
The professionals at New Dawn Skin Spa have options that can help you. You can thoroughly discuss your goals, budget, and treatment plan choices.
To contact us, you can fill out our online formhere, send an email to info@newdawnskinspa.com, or call 919-748-2389.