New Dawn Skin Spa welcomes you to our serene environment. In order to make everyone's spa visit as enjoyable as possible, we ask you to read through our helpful tips and policies below: Please let us know if you have any questions.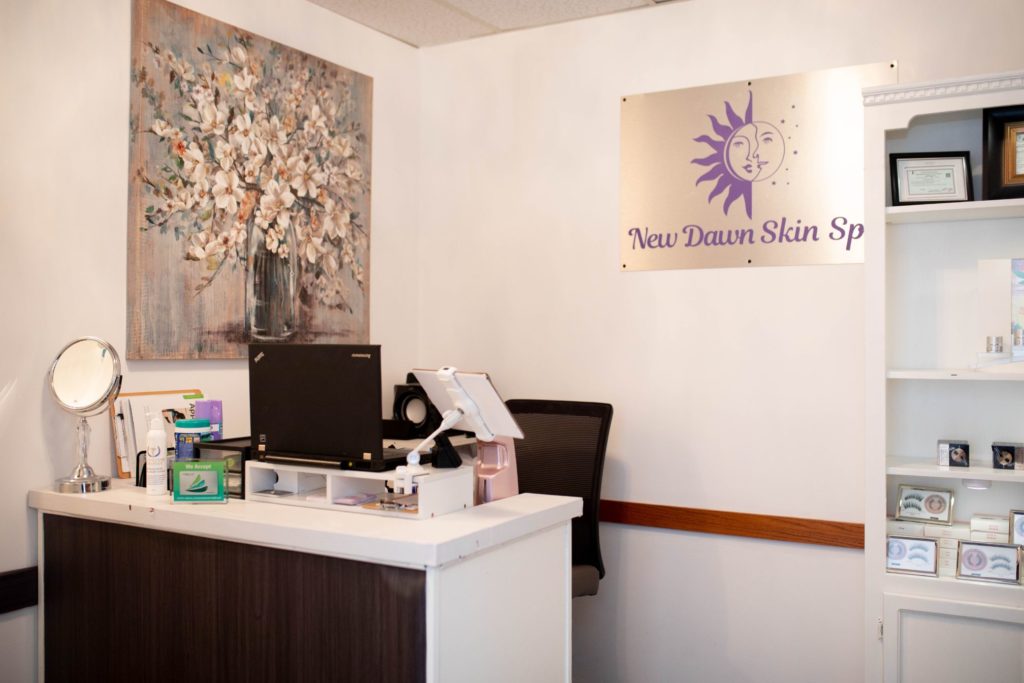 Scheduling
We understand that life is busy and things may have to change. For your convenience, we allow online booking and rescheduling. Automatic reminders are sent via text or email. If you need to reschedule your appointment, we ask that you provide at least a 24-hour notice so other guests can have the opportunity of that time frame. If less than 24-hour notice is given a cancellation fee will incur.
Arrival
If this is your first time at our spa we ask that you arrive 10 minutes prior to your appointment time to fill out the necessary paperwork, so our spa staff can provide you with the best care. Arriving late will result in a shortened treatment to prevent delays for our other guests; however, the full treatment will be charged. If your appointment is after 4:00 p.m. you will have to ring the doorbell for access.
Lash Clients: Please arrive with clean lashes free of mascara. If you arrive wearing makeup, there is an additional charge of $5 for makeup removal.
Children
For the safety, utmost service quality, and relaxation of all our guests we ask that children will not be left unattended in the waiting area and they are not permitted in the spa area.
Cell Phone/Electronic Devices
For everyone's relaxation, we ask that all phones and electronic devices be turned on vibrate or silent. For our lash clients, we recommend that if you like to listen to music to fall asleep, feel free to bring your headphones and your listening device (mobile device/iPod), the spa also plays music.
Spa Voice
Help us keep the spa a sanctuary of relaxation. We ask that you speak softly (spa voice) so all can enjoy their treatments. For our lash clients; we ask that you limit your conversation with the stylist during the application process as they are working very close to your eyes and need your eyelids relaxed for accurate application.
Treatment Plans and Gift Certificates
All treatment plans are non-refundable and the first treatment must be completed within six months of purchase; there should be no more than two months in between appointments for treatment plans. Gift cards are non-refundable and have a 12-month expiration date from the date of purchase.
Gratuity
As in most service establishments, gratuity is appropriate. In the salon and spa industry, 15-20% gratuity is customarily based on your level of service.