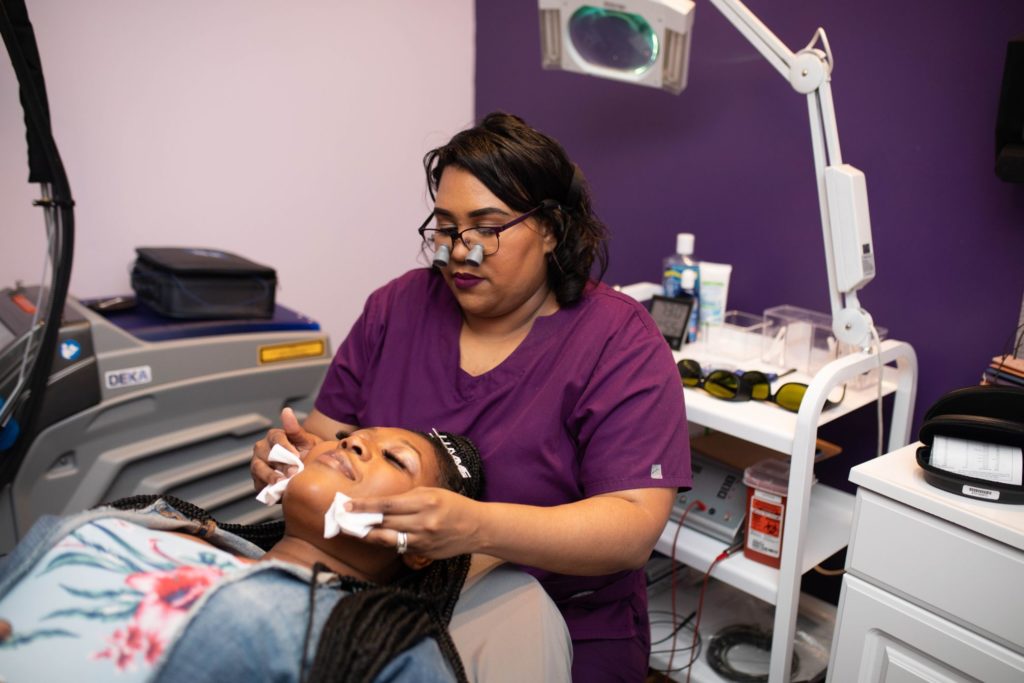 New Dawn Custom Facial
No two facials are exactly alike. That's why our Esthetician does a thorough consultation and tailors your facial to address the specific condition of your skin. Each facial will follow the cleanse, exfoliate, extract, mask, serum, moisturizer; using product combinations to nourish and revitalize your skin. Ideal for your first facial or to give your skin an added boost.
New Dawn Enzyme
Non acid, natural biological treatment (mask) suitable for all skin types. Produces immediate results by removing dead skin cells and keratin build up, softens and loosens sebum and blackheads. Great for teens.
Renewed Dawn Facial
Pseudofolliculitis barbae (Ingrown hairs)–can be unsightly and painful. Our signature treatment helps remove and prevent ingrown hairs from returning. The treatment is customized to address the individual. Each treatment will consist of a rotary brush cleanse, a deep exfoliation*, extractions, serum, and moisturizer. Ideal for persons who have razor bumps due to shaving. Best results after a series of treatments.
Microdermabrasion
A skin care technology consisting of spraying small crystal on to the skin and than removing them by mechanical suction along with dead skin cells. Exfoliates the top layer of your skin, removing unwanted dead cells and debris. New Collagen production will result, providing both immediate and long term results. Softens fine lines and wrinkles, helps to smooth coarsely textured skin, decreases the appearance of scarring, decreases pore size, and reduces superficial hyper-pigmentation (also known as age spots).
New Dawn Peels
Alpha and beta hydroxy acid peels are formulated to assist in the improvement of skin texture, pigmentation, and tone along with the reduction in the appearance of fine line and mild scaring. These services are tailored to fit each client's needs and are done a series of 6 treatments.